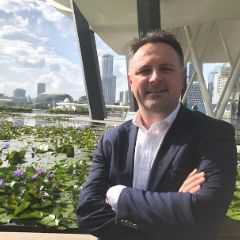 Neil Harris
Chairperson
With over 14 years of experience in the payments industry, Neil's key focus has been on driving positive change within the payments industry, initiating collaboration between influential peers to support financial inclusion initiatives and building customer success by delivering added value through his extensive knowledge of the payment space and emerging technologies. Neil also is Chair of the Financial Inclusion Committee at the EPA.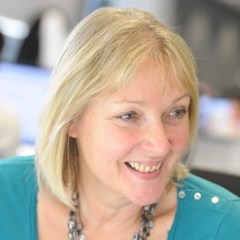 Anne Pieckielon
CEO
Anne has a previous track record of 14 years in leadership at Bacs, and with the wider EPA community as an Advisory Board member, with a unique perspective on a range of industry challenges faced by the Fintech ecosystem and constantly looks to challenge the traditional payments model across a range of services. At Bacs Anne steered the strategy and product development of the UK's retail payment products and services such as Direct Debit, Direct Credit, Current Account Switch Service and Cash ISA switching services.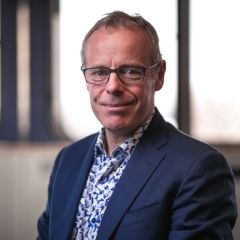 Tony Craddock
Board Member
An enthusiastic business leader of the UK's most influential trade association in payments, a lively public speaker and avid networker, Tony is passionate about payments. He's an evangelist for the difference emerging payments can make to lives everywhere. Whether writing blogs, chairing panel sessions at conferences, writing white papers or enrolling CEOs in his mission, Tony shares knowledge derived from over a decade in payments. He is a director, investor and adviser to many payments companies. He also sits on the Bank of England's RTGS Blueprint Advisory Body. Tony conceived and launched the Emerging Payments Association (EPA) in 2012, where he is Director General. The EPA promotes the UK as global hub for payments innovation and the interests of the EPA's 110+ members such as MasterCard, JCB, Vocalink, Amazon, Samsung Pay, and Fiserv.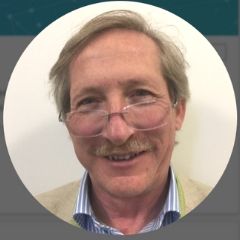 Dave Core
Board Member
David has over 30 years' experience in retail financial services with significant involvement in many industry payment initiatives. He has worked in a wide variety of roles within banks, payment companies and consultancy. His work has spanned strategy, product development, organisational design, marketing and stakeholder engagement.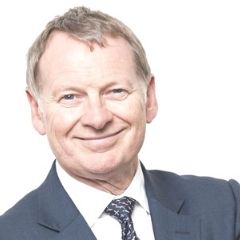 Chris Pond
Chris is a Partner and Head of Public Affairs at Kreab Gavin Anderson. He was previously Director of Financial Capability at the Financial Services Authority, and Chief Executive of One Parent Families / Gingerbread.
Before then, he was the MP for Gravesham and Parliamentary-Under Secretary of State in the Department for Work and Pensions, Parliamentary Private Secretary in the Treasury as well as a member of the Social Security Advisory Committee. Before entering Parliament, Chris was Director of the Low Pay Unit.
He is also Chair for the Standards Board of the Equity Release Council, Trustee of the Family and Childcare Trust and Director of Cape Claims Services Ltd. He is currently chairing a working group on debt for the Centre for Social Justice. He used to chair Capacitybuilders, a funding agency for the Third Sector responsible to the Cabinet Office, and was a senior advisor to HMRC and the European Commission.
Thomas Connelly
Thomas Connelly is Onboarding Manager at Global Processing Services; supporting the emerging payments industry to deliver breakthrough innovations in their collaboration with GPS. His role is focused on ensuring that their journey with GPS from inception, through integration and into product launch is exceptional.
Prior to joining Global Processing Services, Thomas was previously Head of Projects at Emerging Payments Association; spearheading the activity of the association's eight industry working groups to deliver volunteer-led change in the way the payments industry operates, regulates, and innovates.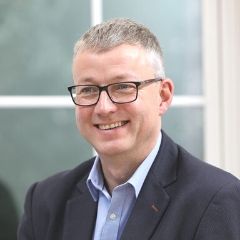 Adrian Burholt
Adrian specialises in leading businesses and programmes to deliver outstanding new products and payments capabilities for organisations such as Vodafone, UK Finance and the Payments Strategy Forum.  Adrian was the CEO of a cloud storage, sharing and security business which he grew into a revenue generating business.
During his career he has led, managed and launched of a number of significant game changing products and services such as text messaging, 3G and the industry wide mobile payments service, Paym . He recently led the design work for the UK's new national payments architecture.
In his spare time Adrian runs a charity that delivers short term projects with a long term impact for the South Sudanese. Adrian passionately believes that there can be no excuse for financial product design that is not accessible and inclusive.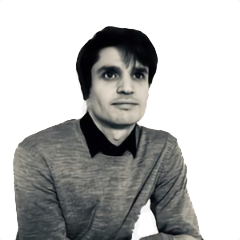 Jos Henson Grič
One of the UK's leading experts on FinTech and Financial Inclusion with over 7 years experience working for FinTech startups, in the social sector and as a policy advisor in Westminster. He has published 4 major public policy reports, as a researcher with the Centre for Social Justice and as a Senior Fellow for Policy Exchange. As a consultant he has advised Local Authorities, community finance providers and debt advice charities on leveraging new technologies.
Jos works extensively with FinTech firms to help them better understand and engage with underserved customers, leading projects to develop innovative products and services for low-income customers that enable them to improve their financial wellbeing. As an Ambassador for the Inclusion Foundation he works to connect diverse stakeholders and raise awareness about the role of FinTech in providing fair and affordable financial services for the 13 million underserved customers in the UK.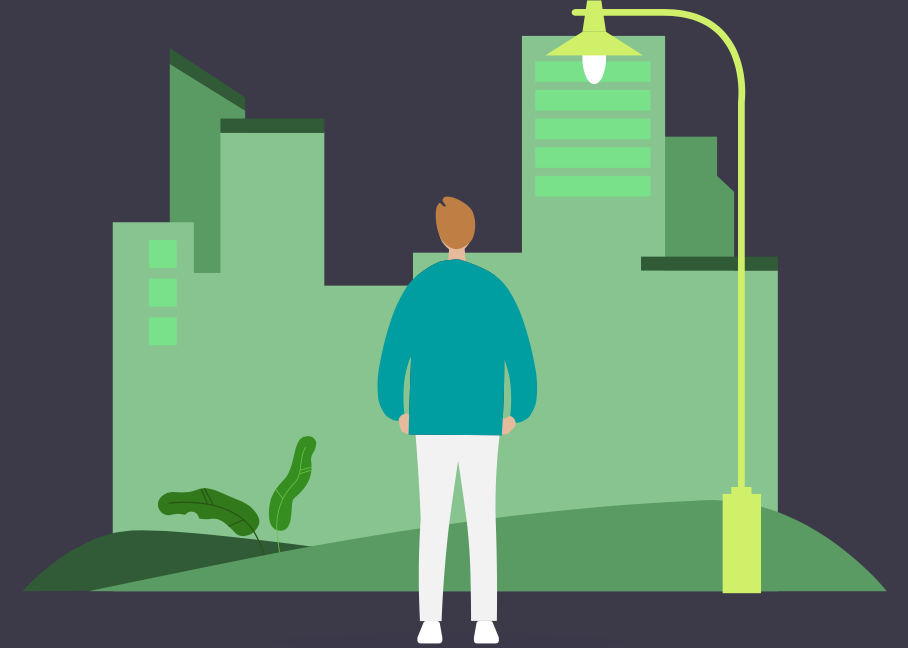 Corporate Institutions or individuals can play a key role in shaping the strategy and direction of the Inclusion Foundation, make early use of IF branding and get priority in product accreditation.
Join Today
Join Today